Is Elton Brand on the trading block?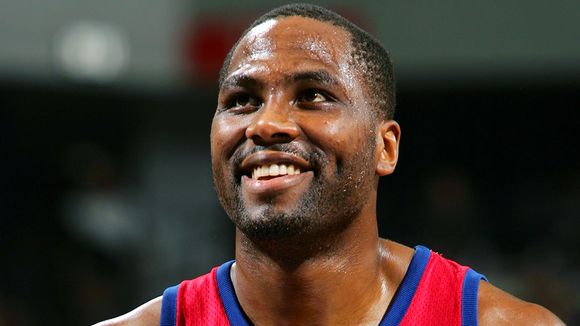 The answer is yes, according to Chad Ford's sources. Here's exactly what Ford said in a recent chat.
…from what my sources around the league are saying, Brand is available. The question is, given how poorly he's played this year and his huge contract, does anyone want him?
When asked a different question (about the Heat), Ford also mentioned Brand.
I think they have to see whether they can pry Boozer or Elton Brand for Marion. I think both are possible and both are better long term fits than O'Neal. The one positive for O'Neal is that he's off the books in 2010. That gives the Heat LOTS of cap space in the summer of 2010. Of all the markets trying to clear cap … Miami is one of the most desirable for NBA free agents. The fact that Wade and Michael Beasley are there won't hurt recruiting either.
The Heat have seemingly moved away from signing a power forward like Boozer or Brand because they think that it is Beasley's natural position. Offensively, he can play either forward position, but defensively, he's going to have a tough time covering opposing small forwards. So that would seem to cross Miami off a list of possible destinations for Brand though the two sides have had a long romance. Brand signed an offer sheet with the Heat when he first became a restricted free agent and the Clippers matched.
Given the way that Brand has played this season (PER: 14.63, #33 amongst power forwards), I'm sure teams are hesitant to take on the four years and $66 million remaining on his contract. The main problem is his accuracy from the field. Brand is a career 50% shooter, yet he has only made 45% of his shots this season. His blocks are down as well, so one wonders if he has lost some of his athleticism. Of course, he's been injured so he has only appeared in 25 games and the Sixers have been playing pretty well without him.
It will be interesting to see if Philly moves him before the trade deadline. If they do, it will be a 180-degree shift from last offseason when everyone (including me) was praising the franchise for acquiring Brand. For the record, after his Achilles injury, I didn't see Brand as a "max" player, but the Sixers needed to pony up to pry him away from the Clippers and the Warriors. It looks like they took a risk and it hasn't paid off, at least not yet.
Now the question is — will someone else roll the dice on Elton?