Nine New Year's Resolutions for Fantasy Football '09
Yet another fantasy football season is over, and while some owners are desperately trying to forget about 2008, I think it's a fine time to make a few of my own New Year's resolutions for 2009…
1. I will not draft a quarterback in the first five rounds.
Just take a look at this list of the top nine QBs (and their Average Draft Positions) this past August: Tom Brady (1.07), Peyton Manning (2.04), Tony Romo (2.12), Drew Brees (3.05), Carson Palmer (4.07), Ben Roethlisberger (5.04), Derek Anderson (6.01), Donovan McNabb (6.04) and Matt Hasselbeck (6.12). Only two of those players – Brees (QB1) and McNabb (QB8) – met or exceeded expectations, while just two others – Manning (QB6) and Romo (QB10) – had top 10 seasons. Heading into the season, I liked Jay Cutler (QB2), Aaron Rodgers (QB3) and David Garrard (QB9) in the middle rounds, but I seemed to always end up drafting a QB in the first four rounds. Roethlisberger (QB15) was my usual pick, but I did end up with Palmer, Brady, Romo and Brees on various squads as well. It's hard to argue with Brees or Manning in the second round, but I'm not taking a QB that early in 2009 unless there is absolutely no one else I like on the board, and the chances of that happening are slim to none. I think it's much better to load up on RBs, WRs and a TE early and then draft two or three QBs in the 7th-10th rounds.
2. I will no longer ignore RBBCs on draft day.
Back in July, I wrote a piece – "Five running games to avoid on draft day" – where I actually advised owners to avoid three backs that actually finished the season in the top 10. DeAngelo Williams (RB2), Steve Slaton (RB8) and Chris Johnson (RB9) were all mentioned in the post since, at the time, they were in the midst of some very murky Running Back By Committee (RBBC) situations. Go ahead and laugh, I don't blame you. But don't get me wrong – I'm still going to avoid the "lead" back in RBBCs situations when it's time to draft. I realize now that the time to look at RBBCs is in the middle to late rounds, when those "lead" backs (in this case, Jonathan Stewart, Ahman Green and LenDale White) are already off the board. Granted, Stewart and Williams both were being picked in the mid-sixth, but Johnson was available in the 9th and Slaton was going in the 14th on draft day. It's okay to grab a back that is part of a RBBC, but stay away from the first guy, and wait until the middle or late rounds to burn a flier on the backup.
3. I will not shy away from suspended players.
In August, both Steve Smith and Brandon Marshall were facing short suspensions. Since their value was depressed, Smith was going late in the third and Marshall was going in the late-fourth/early-fifth. Sure, it hurts to lose a game or two, but in the grand scheme, it's better to get those two players on draft day and suck it up for a couple of weeks than it is to go with a less productive player just because it looks like you'll get a full 16 games out of him. Marshall finished as WR4 and Smith as WR10, so they were both worth drafting in the third, regardless of suspension.
4. I will not underestimate rookie RBs.
Matt Forte, Kevin Smith, Tim Hightower…the aforementioned Steve Slaton and Chris Johnson…these are all rookie RBs that exceeded draft day expectations. The funny thing is that other than Johnson, none of those guys were picked in the first round of the 2008 NFL Draft. There were four RBs drafted prior to Johnson: Darren McFadden, Jonathan Stewart, Felix Jones and Rashard Mendenhall, and Stewart was the only one not to have an injury-plagued season. What can we learn from the five guys that did prosper? They were all drafted into a situation where there was a gaping hole at RB (Forte, Smith) or where there was an aging/unspectacular veteran ahead of them (Hightower, Slaton, Johnson). Heading into next season, I'm adding Ray Rice and Jamaal Charles to my list of players to watch, as they have the talent (and may have the opportunity) to prosper in 2009. Being an NFL running back is a young man's game, and it's wise to keep this in mind on draft day.
5. I pledge…yet again…to stay away from Denver running backs.
The Denver Broncos always seem to have a good running game. This season, despite burning through a number of backs, the Broncos still finished #2 in yards per carry (4.8) and #14 in rushing touchdowns (15). With that kind of consistent production, it's always tempting to pick the top back in Denver on draft day. After several years of abstinence, I was smitten with the 2008 prospects for Selvin Young, who had several nice outings the previous season and looked to be on track for a nice year. But even when he was healthy, the bane of my fantasy football existence – Mike Shanahan – used Young in a RBBC along with Andre Hall and Michael Pittman, limiting his value. All three backs were eventually injured, and Peyton Hillis took over in midseason, finishing the year as the team's top rusher even though he only got more than 10 carries in two games (and was himself injured in Week 14). No more, I say. No more! Wait, the Broncos fired Mike Shanahan? Okay, then this applies to his new team, wherever he lands.
6. I'll grab Tony Gonzalez or Jason Witten in the fourth round, Antonio Gates or Dallas Clark in the fifth. Or Chris Cooley or maybe even Owen Daniels in the sixth. Otherwise, I'm going to wait on a TE.
I had Gonzo in my keeper league and boy, was it ever nice. Anyone who had Witten for the first half of the season knows what I mean. You can't beat getting 10-20 points consistently from your TE. There's no greater advantage in fantasy football. But tight ends are pretty spotty week-to-week, so much so that even this year's TE3, Dallas Clark, had a very modest start to the season (and, if I remember correctly, he even hit a few waiver wires). It's great to get a top guy, and right now that list includes six players (forget about the injury-prone Kellen Winslow, for now) – Gonzo, Witten, Gates, Clark, Cooley and Daniels – but once those "studs" are gone, it's a crapshoot. Guys like John Carlson, Visanthe Shiancoe, Zach Miller, Dustin Keller, Bo Scaife, Greg Olsen, Tony Scheffler, Kevin Boss and Heath Miller all had stretches where they posted starter-quality numbers. If those top guys are gone, it's better just to wait until the later rounds to snag a few guys with upside.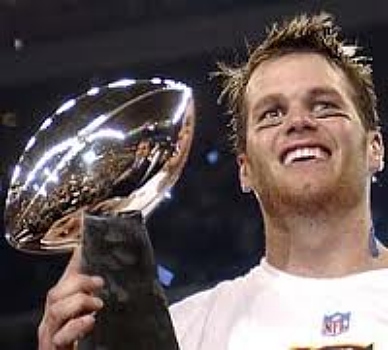 7. I will be wary of young, upstart running backs when there is a vet present that still has some gas left in the tank.
What do Earnest Graham, Darren McFadden, Jonathan Stewart and Selvin Young all have in common? Yes, they're all NFL running backs, but they're also youngish, upstart running backs that saw their fantasy value decrease due to a veteran presence in the same backfield – Warrick Dunn, Justin Fargas, DeAngelo Williams and Michael Pittman, respectively. In fact, Williams was a victim of this trend two seasons ago when everyone thought that he was about to blow up. Instead, DeShaun Foster continued to play a major role in the Carolina backfield. The grizzled Dunn is especially dangerous – he limited the upside of Jerious Norwood when he was in Atlanta before limiting Graham's value in Tampa. Beware of the vet with a little gas left in the tank, especially if the team just signed them before the season.
8. I will always play Defensive Team By Waiver Wire.
Unless I'm in a league where I have to pay for each transaction, I am going to go with DTBWW. In my weekly, Love 'Em & Leave 'Em, I gave at least two recommendations each week for defenses that were widely available on the waiver wire, and on the whole, those recommendations did rather well. My top pick averaged 9.8 points, while my second pick averaged 6.1 points. Combined, they averaged 7.9 points, which would yield 126 points on the season – the same total as the #6 DT (NYG) scored this year. My top picks scored at a rate that would have racked up 157 points, one point behind the #2 DT (TEN). I typically go with a defense that is playing at home and is facing a sack-happy offensive line. And usually it works out.
9. I will never again draft Chris Chambers.
I swore off Chris Chambers a long time ago, but somehow still ended up with him in my keeper league. Why did I draft him? It had something to do with the 51 catches, 833 yards and five TD he posted over a 14-game span with his new team after the Chargers traded for him last season. Specifically, it was the 23 catches, 398 yards and three TD he posted over the last five, including three playoff games against the best competition in the AFC. Something told me that the Chargers, by trading for Chambers, didn't have faith that Vincent Jackson was capable of being the main guy. Something told me that with Gates hobbled in the preseason, Chambers could play a mighty big role in a San Diego offense that was bound to break out with an up-and-coming QB at the helm. Things started well in 2008, and although Chambers didn't catch many passes over the first five games (11), he did find the endzone five times. After missing two games with an injury, he tallied just 22 catches for 236 yards and zero TD over the last nine games.
I've been playing fantasy football for 16 years now, and I've found that it's important learn something each and every season. This year, I learned these nine lessons, but like most New Year's resolutions, I'm sure it won't take me too long to break a few. (Trust me though; I will never — ever — draft Chris Chambers again.)
Posted in: Fantasy Football, NFL
Tags: Aaron Rodgers fantasy, Ahman Green fantasy, Antonio Gates fantasy, Ben Roethlisberger fantasy, Brandon Marshall fantasy, Brandon Marshall suspension, Chris Chambers fantasy, Chris Cooley fantasy, Chris Johnson fantasy, Darren McFadden fantasy, David Garrard fantasy, DeAngelo Williams fantasy, Derek Anderson fantasy, Donovan McNabb fantasy, DTBWW, Fantasy football draft strategy, fantasy football lessons, fantasy football strategy, Felix Jones fantasy, Jamaal Charles fantasy, Jason Witten fantasy, Jay Cutler fantasy, Jonathan Stewart fantasy, Kevin Smith fantasy, LenDale White fantasy, Matt Forte fantasy, Mike Shanahan, Phillip Rivers fantasy, Rashard Mendenhall fantasy, Ray Rice fantasy, Steve Slaton fantasy, Steve Smith fantasy, Steve Smith suspension, Tim Hightower fantasy, Tony Gonzalez fantasy, Tony Romo fantasy